Nutraceutical
NUWEN offers a range of marine ingredients that can be incorporated into all types of food supplement formulations. Our R&D team works every day to enhance our seaweed and marine minerals, and implements a large number of protocols to scientifically prove their efficiency and health benefits.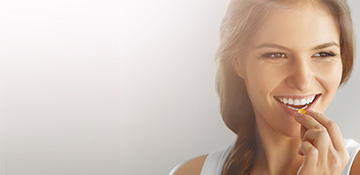 Marine nutritional ingredients All ingredients
Composed of seaweed and marine minerals, our range of marine nutritional ingredients meets the needs of food supplement manufacturers who want to incorporate natural, high-performance ingredients.
Marine health active ingredients All ingredients
Our range of marine active ingredients is made up of ingredients with health benefits that can be incorporated into a variety of food supplement formulations. The health areas targeted are cardiometabolic health, bone health, vitality, weight control and nutricosmetics.
Excipient
Algalithe P is an excipient, helping to stabilise probiotic strains and maintain their survival. Our patented excipient improves the efficacy of probiotic formulations by minimising strain amount. Its formula is based on two pillars: its gastroresistant properties and low Aw.
We offer responsible production
Every day, we put the satisfaction of our customers and the quality of our products at the heart of our concerns.

Resource traceability & encourage the local

Protection of our environment

Innovative solutions to enhance natural materials

Controlled production and maximum quality

Packaging adapted to your sales channels