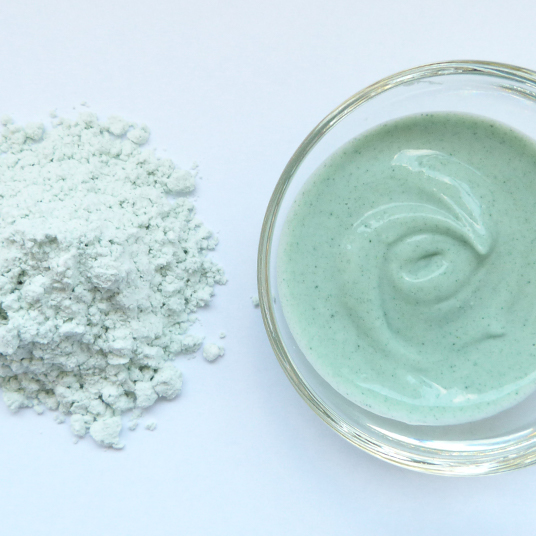 Tonic bust peel-off mask
The Tonic Bust peel-off mask is a wrap offered as a routine for professional care. It perfectly matches the shape of the body to promote the penetration of active ingredients.
94.6% of ingredients from natural origin
Immediate hydration
REF PRODUCT : F126
Are you interested in this product?

CONTACT US
Composition of the formula Tonic bust peel-off mask
Spirulina
Spirulina is a blue micro-alga, rich in vitamins and amino-acids. It is well-know and used as an oral dietary supplement. Spirulina stimulates cell renewal. Its richness in anti-oxidant molecules helps to reduce the formation of free radicals, and therefore helps to prevent skin aging.
Menthol
Menthol has antiseptic and soothing properties. It is well-known for the fresh sensation felt when applied on the skin. This cooling sensation has numerous virtues on the body, including a decongestant property and an increase of the cutaneous blood flow. Pores are tightened and the complexion finds some brightness.
Laminaria digitata
Laminaria digitata is very rich in polysaccharides, especially in alginates which are well-known for their skin moisturizing and tensing properties. Brown algae also contain Fucoxanthin (pigment of the carotenoid family). It has been demonstrated that Fucoxanthin can promote mechanisms involved in skin whitening by inhibiting tyrosinase activity (an enzyme implicated in melanin synthesis).
Ginkgo biloba
The active molecules included in Ginkgo Biloba are concentrated in its leaves. They are flavonoids and terpenoids. Flavonoids have anti-oxidant properties protecting skin cells against free radicals. They also stimulate the synthesis of cells producing collagen fibers and thus fight against skin aging. Terpenoids on the other hand, have anti-inflammatory properties.
Choosing Nuwen is:

Resource traceability & encourage the local

Protection of our environment

Innovative solutions to enhance natural materials

Controlled production and maximum quality

Packaging adapted to your sales channels