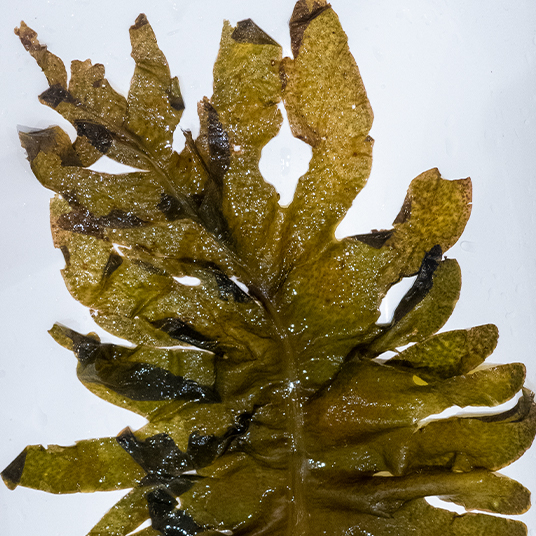 Wakame
Undaria pinnatifida
The wakame is recognized for its beneficial effects on cardiovascular health, including weight management. It is also orized for its immunostimulant properties.
Available in ORGANIC
High dietary fibers content
Nutritional and health claims for iodine
Kosher and organic versions available
Are you interested in this product?

CONTACT US
Description
Undaria pinnatifida, commonly known as wakame, is a large brown seaweed of the Alariaceae family.
It grows in shallow waters and can reach 2 to 3 meters in length.
Applications: tablet, capsule and sachet
Composition
In addition to its high dietary fiber content (> 40 %), including fucoidans, Wakame is known for its high content of fucoxanthin (178 mg/kg), a xanthophyll pigment of the carotenoid family, with slimming and anti-diabetic properties.
Health benefits
• Cardiometabolic health
• Weight management
• Immunity
Choosing Nuwen is:

Resource traceability & encourage the local

Protection of our environment

Innovative solutions to enhance natural materials

Controlled production and maximum quality

Packaging adapted to your sales channels